Gusto Affiliate Program Review: Refer and Earn
Many of you who is here must be heard something about the affiliate program offered by the gusto.
So, in this article, we are going to review the gusto affiliate program in a very detailed manner. In this detailed review, we are going to touch on lots of aspects like What is a gusto affiliate program? features, alternatives, requirements, and many more.
What is gusto?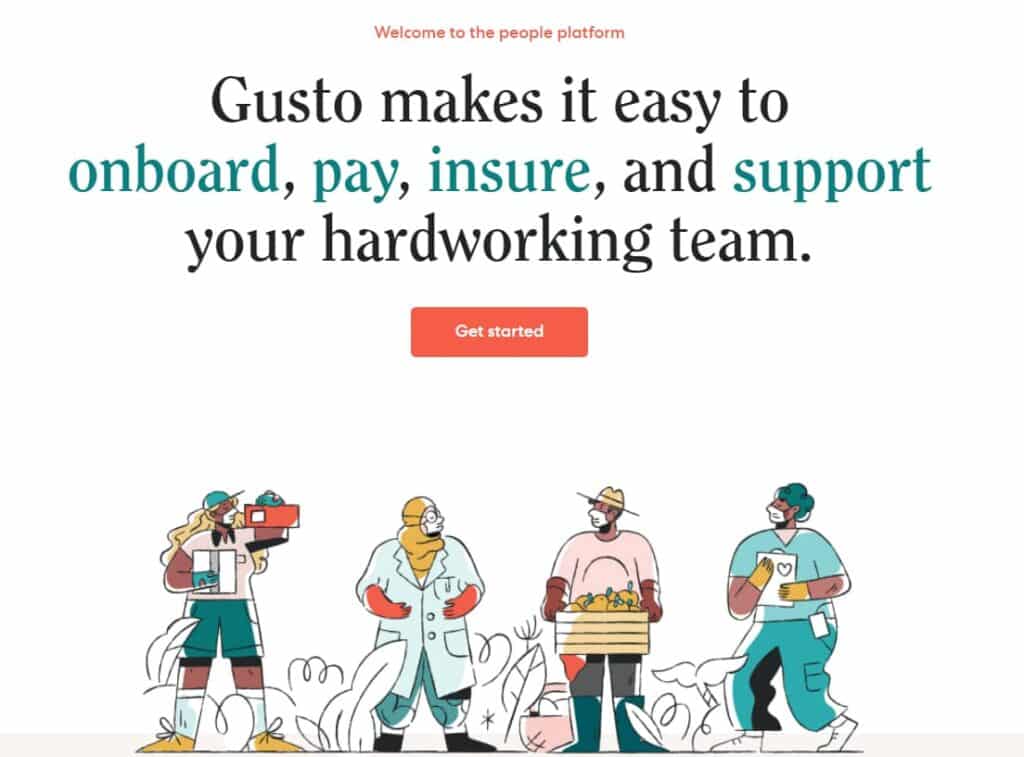 Gusto is an italic word that stands for enjoyment and enthusiasm in doing something. Gusto is simply a digital solution for webmasters or business that wants to simplify their process to hire their staff with easy to use onboarding, Pay, Insure, and support.
It's currently helping more than 10k small businesses and 7000 accounting firms.
Features:
Gusto's easy-to-use software helps businesses onboard, pay, insure, and engage their teams.
Full-service payroll Unlimited payrolls and automatic tax filing
Medical, dental, vision Integrated employee health benefit
Certified HR experts Direct access to certified HR experts
Time tracking and PTO Time tracking, PTO, holiday pay, and more
Compliance help Reminders about tax laws and regulations
Friendly support A team of people to answer your questions
What is the gusto Affiliate Program?
The gusto used to the affiliate marketer $100+ per sale or $50 per leads with 120 days of cookies.
The affiliate program is mainly functional and dedicated to marketers which has a good reach to small businessmen across the USA.
PRos and COns:
During our detailed review, we found the following pros and cons of this affiliate program. some of these pros and cons are listed below:
Pros:
$100+ per sale for every valid business customer
$50+ for every valid accountant lead
A generous 120-day cookie tracking window
Multiple conversion-optimized landing pages and banners
A dedicated affiliate team to assist you with your promotions
Special offers, bonuses, and incentives every month
Cons:
Dedicated only to us based affiliates.
Best Gusto Affiliate PRogram Alternative:
During our detailed review, we found the following affiliate program that use to give real and tough competition to gusto. some of these alternatives are listed below:
Berush affiliate Program: To acquire more a great number of customers to its platform, semrush is running a dedicated platform called berush. The affiliate marketer needs to register in this platform, if he or she wants to promote semrush.
Hostinger Affiliate Program: Hostinger is a web hosting provider that mainly offers the lite-speed based shared hosting top the webmasters across the globe while its primary customer country is INDIA. It also offers cloud hosting solutions but they are uncooperative with other hosting solutions like Cloudways, Siteground while it also clouds hosting at the same price.
Cloudways: Cloudways is a managed cloud hosting provider powered by Digital ocean, Linode, Vultr, and many other. The commision rate of the cloudways is upfront $30 plus 7% of billing ammount on the recurring basis.
Coinbase: Coinbase is a USA based crypto trading platform that enables buying, selling, transferring, and storing cryptos. They are with a mission to create an open financial system based on cryptos. Some of the silent features of cryptos are listed below:
Ezoic: Ezoic is AI (Artificial Intelligence) based platform which simplifies complex Internet infrastructure like ad optimization, Layout Testing, CDN and Revenue optimization for Publisher. Thus, Ezoic helped you by saving your time in doing these tasks. The primary focus of ezoic AI-based platform is to provide a great experience to your user while Increase in Revenue to the Publisher or Webmaster. Thus, both of you will have a win-win situation. – It use offer 3% of the total revenue of the user.
Ace Affiliate Program: Ace hardware is USA based world's largest home improvement cooperative company with more than 5300 stores in across 70 countries. This company use to offer CPA based affiliate products that can be marketed by affiliate marketer only on a CPA basis.
A Guy Helping others to buy perfect product